HIPAA Compliance Resolutions 2020
Join Paul Hales, J.D. 
Friday, Jan 24, 2020
12:00-1:00 pm PST (3:00 pm EST)
Resolutions to Improve your HIPAA Compliance in 2020
HIPAA expert and attorney, Paul Hales J.D., recommends 5 resolutions to adopt to improve your HIPAA compliance program. These are:
Make sure you have all the HIPAA policies required for full compliance.
Complete a Risk Analysis, or review and refresh one you have completed.
Review your business associates to make sure you have business associate agreements with them.
Follow your HIPAA patient right of access rule.
Plan to repeat these resolutions in 2021.
In this webinar, Paul will elaborate and explain how to complete these resolutions in clear, easy-to-follow steps. Additionally, there will be time allotted for your questions. Register today for this webinar and submit your questions in advance.
Why Participate?
It's a New Year! Some things may have changed…
Protecting the privacy and security of health information is as paramount as providing high-quality healthcare. However, circumstances change year to year, like new staff, locations, equipment and vendors. These changes impact your HIPAA program. The HIPAA Compliance Resolutions, if completed (and repeated annually), will ensure your program remains up-to-date and effective.  As a covered entity under HIPAA, you must comply.
We invite you to participate in this webinar and share your questions when you register. This way, we can prepare the answers and present them to you in a clear, concise way on Jan 24th.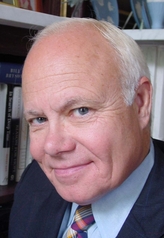 Paul R. Hales, J.D. is widely recognized for his expert knowledge and ability to explain the HIPAA Rules clearly in plain language. Paul is an attorney licensed to practice before the Supreme Court of the United States and a graduate of Columbia University Law School. He is the author of all content in The HIPAA E-Tool®, an Internet-based, complete HIPAA compliance solution for covered entities and business associates.