Complimentary HIPAA Q&A Session
Join Paul Hales, J.D. 
Friday, May 31, 2019
12:00-1:00 pm PST (3:00 pm EST)
Do you have questions about HIPAA?
If yes, we want to know them!
As the technology landscape changes and threats to the security of patient health information and privacy increase, HIPAA compliance can seem like a moving target. Community health centers struggle to stay up-to-date on HIPAA rules and regulations and may have questions like:
Doesn't the government focus on bigger health care providers instead of FQHCs when it comes to HIPAA?
We have multiple locations and our main office did a Risk Analysis last year – is that sufficient?
May we email and text with patients who want appointment reminders and other information this way?
Does California health privacy law override Federal HIPAA law?
HIPAA expert and lawyer, Paul Hales is available to answer questions that you may have. He will prepare clear, easy to follow answers, so you can move forward with a successful HIPAA program for your health center. We will also have a HIT expert on hand too, for you HIPAA compliant technology questions.
Register for this open Q&A session and submit your questions in advance.
Why Participate?
Submit your questions today and we will have answers ready for you.
Protecting the privacy and security of health information is as paramount as providing high-quality healthcare. As a covered entity under HIPAA, you must comply. Send us your questions and we will answer them during this Q&A session. Additionally, we will provide tips and strategies that will help you make sure your HIPAA compliance program is effective and up-to-date.
We invite you to share your questions when you register so that we can prepare the answers and present them to you in a clear, concise way on May 31.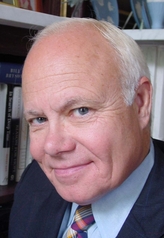 Paul R. Hales, J.D. is widely recognized for his expert knowledge and ability to explain the HIPAA Rules clearly in plain language. Paul is an attorney licensed to practice before the Supreme Court of the United States and a graduate of Columbia University Law School. He is the author of all content in The HIPAA E-Tool®, an Internet-based, complete HIPAA compliance solution for covered entities and business associates.